Here are the FAQs on Private limited company, many users have questions in mind, so we tried to cover all the questions on private limited company.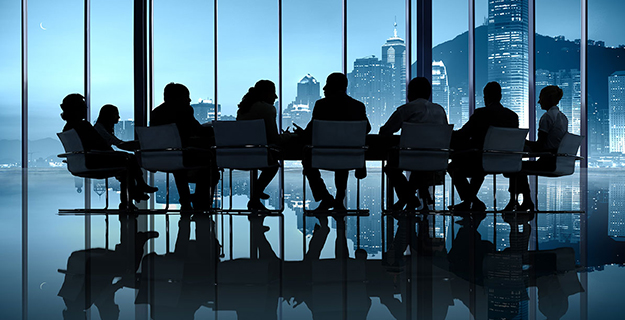 What do you mean by Private Company Registration?

Private Company registration is a service our firm provides. The Private limited company is considered the most popular legal structure option in India. Pvt Ltd. is incorporated under the Companies Act 2013 and it is governed by the Ministry of Corporate Affairs (MCA).

How can one get Private Company Registered?

You can go through the Private Company registration using MCA Website. This whole process usually takes 10-15 days to be through.

For a small business, what are the benefits of a Private Limited Company?

It makes small business to grow and get loans on it. It also helps to get many other benefits for the business. How to form a private limited company Two or more people are eligible to form a Private Limited Company. There should be a minimum to directors and two shareholders of the company, the directors of the company can become the shareholders as well.

Is there any qualification to become a director or shareholder in a Private Limited Company?

Anyone can become a director or a shareholder of the company and there is no specific qualification required for becoming the director of the company.

What is the process of getting a Private Company Registered?

Step 1: Obtaining Digital Signature (DSC) and DPIN
Step 2: Application of DPIN
Step 3: Name approval
Step 4: Form SPICe
Step 5: e-MoA (INC-33) and e-AoA (INC-34)
Step 6: PAN and TAN application

What is Director Identification number?

Director Identification Number is issued by the Ministry of Corporate Affairs. Proof of identity and address is required to be submitted along with requisite fee while submitting the application for DIN.

What are the responsibilities of a director?

The directors have been endowed with the obligation of dealing with the organization in the best productive way. The duty of a director relies on the sort of directorship he holds in the organization. For example, an official chief or an overseeing director has more noteworthy obligation than a non-official director who may hold the directorship as a specialist or expert.

Is it allowed to change the registered office of a company after registration?

Yes, A company can change its registered office any time after following the procedure.

What is the primary requirement for starting a Private Limited Company?

There should be minimum 2 directors and 2 shareholders in a private limited company. The Maximum number of members in a Private limited firm should be maximum 200 members. No governmental recommendation regarding the Minimum Paid-up Share Capital required for incorporation of a private limited company anywhere in entire India, as per the latest Companies (Amendment) Act of 2015. The mandatory requirement of getting the certificate for business commencement has also been repealed by this Amendment Act of 2015. Xerox copies of the PAN Cards of the Directors/Shareholders (Indian Nationals) or Copy of Passport (Foreign Nationals). DINs (Director Identification Numbers) and DSC (Digital Signature Certificates) of the Directors.

What is Limited Liability protection?

Limited liability helps you to become legally responsible for limited amounts or liabilities. So, liability shares can only be shared and distributed among themselves. No public sectors are allowed to involve in this.

What is authorized capital of Private Limited Company?

The minimum required capital for initialization of Private Limited Company is 1 lakh rupees.

Can a registered office be a residential area?

Yes, it is possible to use a residential property as a registered office of a Private Limited Company.

Which documents are required to get a Private Company Registered?

• ID proof and address proof
• Copy of PAN card of directors
• Passport size photograph of directors
• Copy of Aadhaar card/voter identity card of directors
Registered office proof
• A copy of rent agreement (in case of rented property)
• Electricity/water bill (in case of business place)
• In case of owned property, a copy of Property papers
• NOC by landlord

After the company is registered, what statutory requirements need to be fulfilled?

After the registration of the company, the following should be fulfilled:
• Current account should be opened within 30 days of PAN registration
• Appoint a Statutory Auditor
• The paid-up capital should be deposited which was mentioned while registration
• Issue and allot shares

What is Digital Signature?

A Digital Signature is the advanced code made to affix them to computerized reports and demonstrating square with a specialist as the written by hand signature. DSC approves the validness of the signature.

Can One Person Company be converted into Private Limited Company?

Yes, One person company can be converted into Private Limited Company. Do, I need to be physically present during the process? There is no necessity for an individual to be present at the location while registration because the entire procedure is done online.

Is it necessary to have a company's book audited?

Yes, a private limited company must contract a reviewer, regardless of what its incomes. Truth be told, a reviewer must be selected inside 30 long stretches of the fuse. Consistency is vital with a private restricted organization, given that punishments for resistance can keep running into lakhs of rupees and even prompt the boycotting of chiefs.

Can a salaried person become the director of the Private Limited Company?

Yes, a salaried person can become the director in private limited.

A private limited company is called a separate legal entity? Why?

An organization is a legal entity and like an alternate individual built up under the Act. It is dealt with as an alternate individual which can claim a property and have obligations or banks. The individuals (Directors/Shareholders/) of an organization have no risk to lenders of an organization for a situation organization cant pay the obligations.

Who can set up a Private Limited Company?

Any person of any nationality may register a private limited company:
They are not an undischarged bankrupt.
They have not been restrained by court order.
They are not subject to UK government restrictions.

After registering my company, does it means my trademark is also protected?

No, the incorporation of a Private Limited Company is different from the trademark registration. You need to register your trademark for protecting it.

What is the Private company limited by shares?

This means that the company is owned by shareholders. The liability of each shareholder is limited to the original value of the shares issued to them.

What is a private company limited by guarantee?

When a private company is limited by guarantee, it has members who act as its guarantors. These members contribute a previously agreed amount to support the company in times of trouble.

What are the income advantages in the Private limited company?

With limited liabilities, you will be eligible to get several tax benefits for this. With the company paying Corporation Tax on taxable profits, you may be protected from higher income tax rates yourself.

What is the difference between OPC & Private limited company?

One Person Company (OPC) has been recently introduced in India to promote business enterprises that are owned and managed by a single Entrepreneur. Corporate entities like Limited Liability Partnership, Private Limited Company and Limited Company require two or more people to partner.

Can I open my own private limited company while working in other private limited company as employee.?

Yes, it is possible to open a Private limited company, but you need to make sure you have enough money and other requirements for this.

Can a Government Employee run a Private limited company?'

Yes, Government Employee can run a Private Limited Company. They can also become the director of any type of company. They need to go through the employment rules if that allows you to do so

Can same person become director of two different Private limited company?

Yes, an individual can become director of two different Private Limited Company.